Visual Fusion Plugin for SQL Server
dbForge Fusion for SQL Server is a powerful Visual Fusion plugin designed to simplify SQL database development and enhance data management capabilities.
When you integrate dbForge Fusion for SQL Server into Microsoft Visual Studio, all database development and administration tasks become available from your IDE. It provides an easier way to explore and maintain existing databases, design compound SQL statements and queries, and manipulate data in different ways.
Integration with Visual Fusion

dbForge Fusion for SQL fully integrates into Microsoft Visual Fusion. You can accomplish all tasks related to SQL management and administration in Microsoft Visual Fusion using Devart add-in.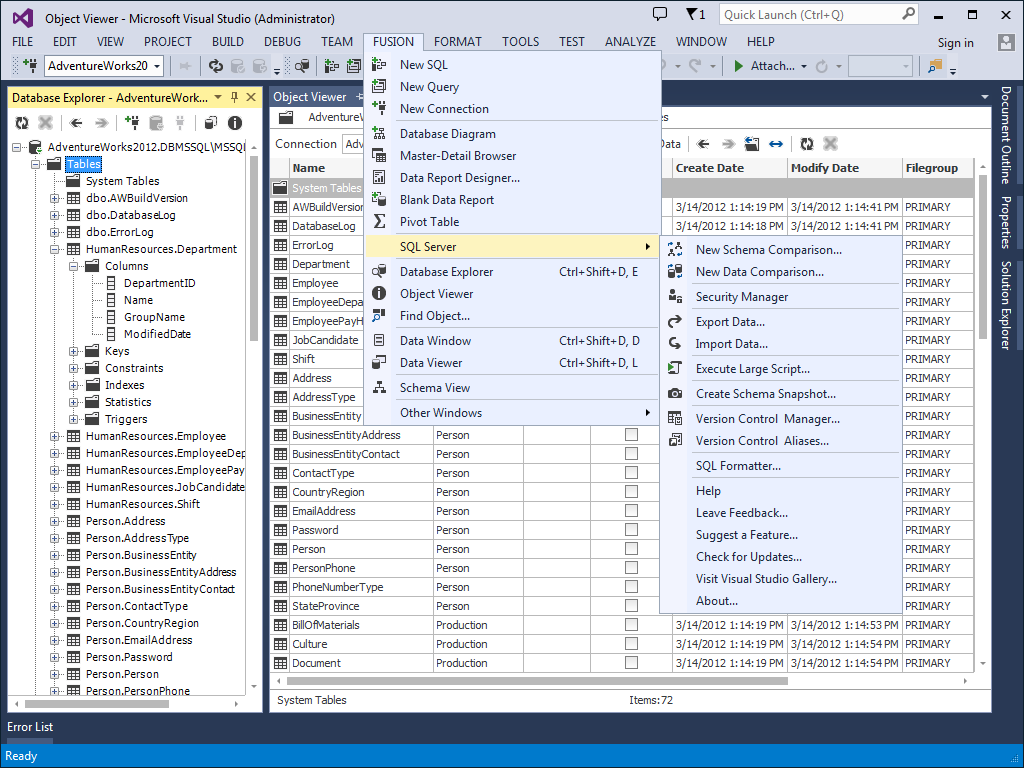 SQL Coding Assistance
Automatic code completion
Code snippets
Quick information on schema objects
Document outline for navigation
Smart formatting of SQL code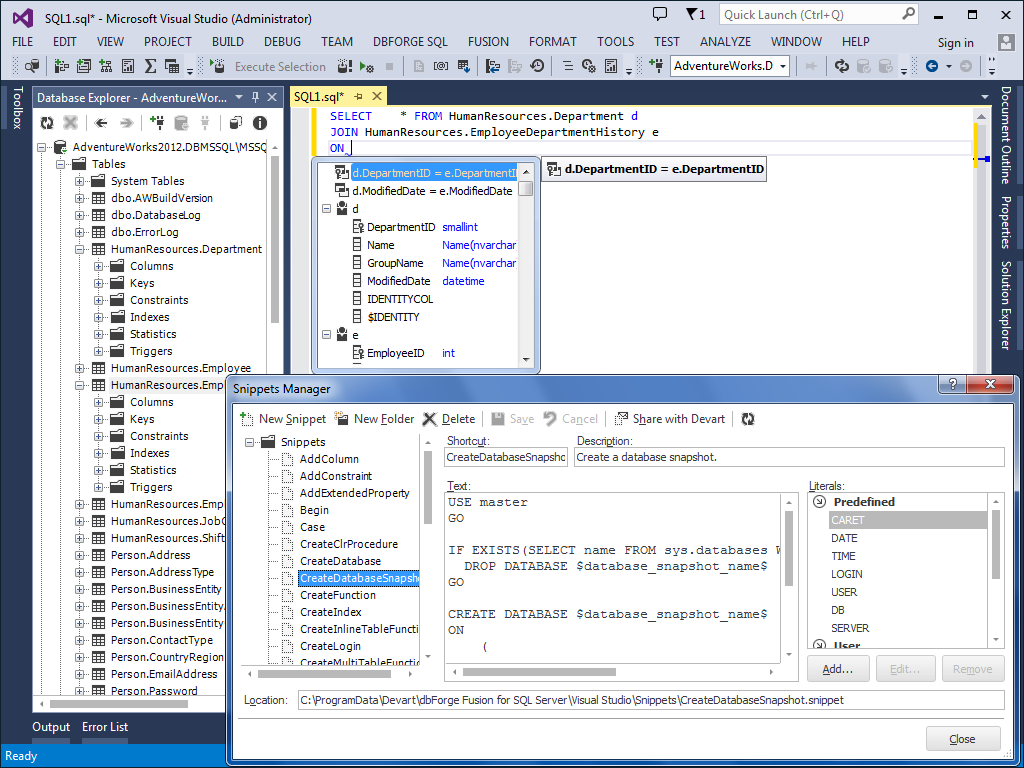 T-SQL Debugger
A must-have SQL database development tool for server-side logic. It's integrated into the stored procedure editor. Start debugging by clicking on the Database Explorer tree.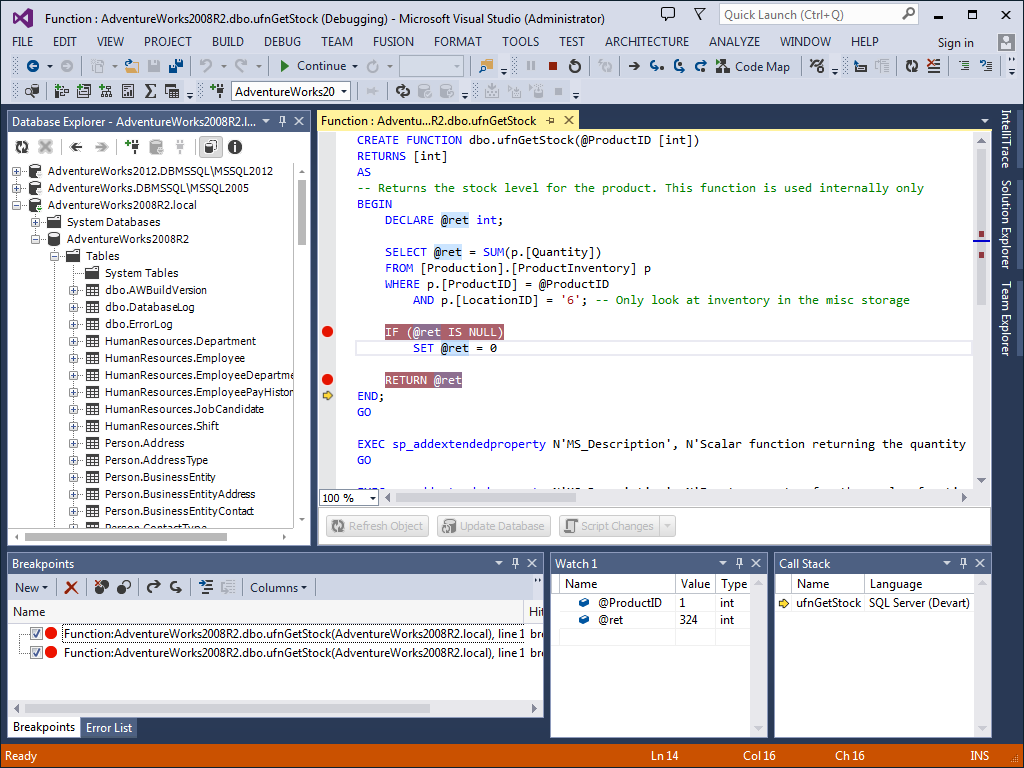 Component Property
Component Type
SQL
Component Environments
SQL Server
Version
v1.8
dbForge Fusion for SQL Server Features
Brand: Devart
Product Code: v1.8
Availability: In Stock
Related Products