Interactive UI
Bring your charts and maps to live with the new jChartFX Plus Interactive UI. The new UI offers the ability to customize your charts at runtime, facilitating data analysis for your users.


Statistical Extension
Statistical Extension allows developers to integrate statistical functionality with a wide variety of predefined studies, groups, calculations, testing algorithms and gallery types with minimal programming effort.


Zoom Bar
The new zoom bar feature allows for dual data visualization on complex scenarios where many data points are rendered. Users can select a specific range of values to focus on allowing for more in depth analysis.

Axis Trend
Axis Trend integrates a colored trend bar highlighting feature in the Axis to highlight variations in your data. This gallery extension is great for sales and manufacturing data, or any scenario where date and data comparison is important.


Linear Gauge Click & Drag
You can now add drag and click events to your linear gauges, allowing users to integrate advanced interactivity within their gadgets and dashboards.


Gauges
With support with linear and radial gauges and dials, jChartFX Plus lets you integrate and display single KPI elements in your dashboards so data becomes instantly useful and actionable.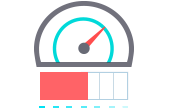 Maps Marketplace
Over 1500 worldwide and free multi-layer maps let you visualize and compare data in a powerful way. Just take a closer look at our maps marketplace and you will realize why jChartFX Plus is simply aesthetically and functionally superior.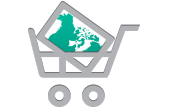 Trend Controls
You will be happy to know jChartFX Plus provides an elegant trend control that lets users rely on data comparison to guide their business decisions.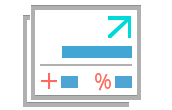 Specialized Charts
On top of the already rich chart types provided by jChartFX, jChart FX Plus adds over a dozen new chart types that will let you expand data analysis and visualization capabilities.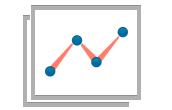 Additional Extensions
From sophisticated statistical analysis to technical analysis on stock market data, jChartFX Plus adds on specialized functionality for vertical industries and advanced data visualization scenarios.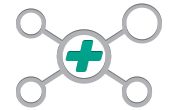 Motifs
jChartFX Plus provides beautiful motifs that let you customize the aesthetics of all elements in your dashboard, including borders, backgrounds and colors with a single API call.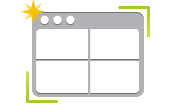 Commercial Licensing
Whether you are deploying a commercial web site, a SaaS site or a mobile application, jChartFX Plus provides an affordable licensing scenario for you.
advanced data visualization scenarios.

Cross Platform Upgrades
Need to develop a data visualization application in another platform?
No worries! The Chart FX family of products is available to a myriad of platforms including .NET, Java, SharePoint and more!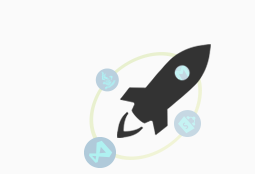 Personalized Support
With your jChart FX Plus license, you will be provided a Studio FX Support Subscription that includes service packs, updates, upgrades and on-line support access.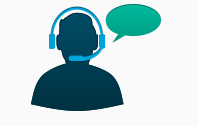 Component Property
Component Type
HTML5
Component Environments
HTML5 Builder
Version
7.4
jchartFX Plus
Brand: SoftwareFX
Product Code: jchartFXPlus
Availability: In Stock
Tags: jchartFX Plus