Compare, Diff and Sync MySQL Database Schemas
dbForge Schema Compare for MySQL is a tool that allows users to compare the structure of two MySQL databases. dbForge Schema Compare for MySQL supports MariaDB database servers as well as Percona servers, and you can easily manage MariaDB users and their privileges. The tool gives a comprehensive view of all differences between MySQL database schemas, generates clear and accurate SQL synchronization script that can be used to update database schema. Compare tasks for MySQL schemas can be scheduled using command line interface.
Supported Schema Objects
Tables
Views
Procedures
Functions
Triggers
Events
UDFs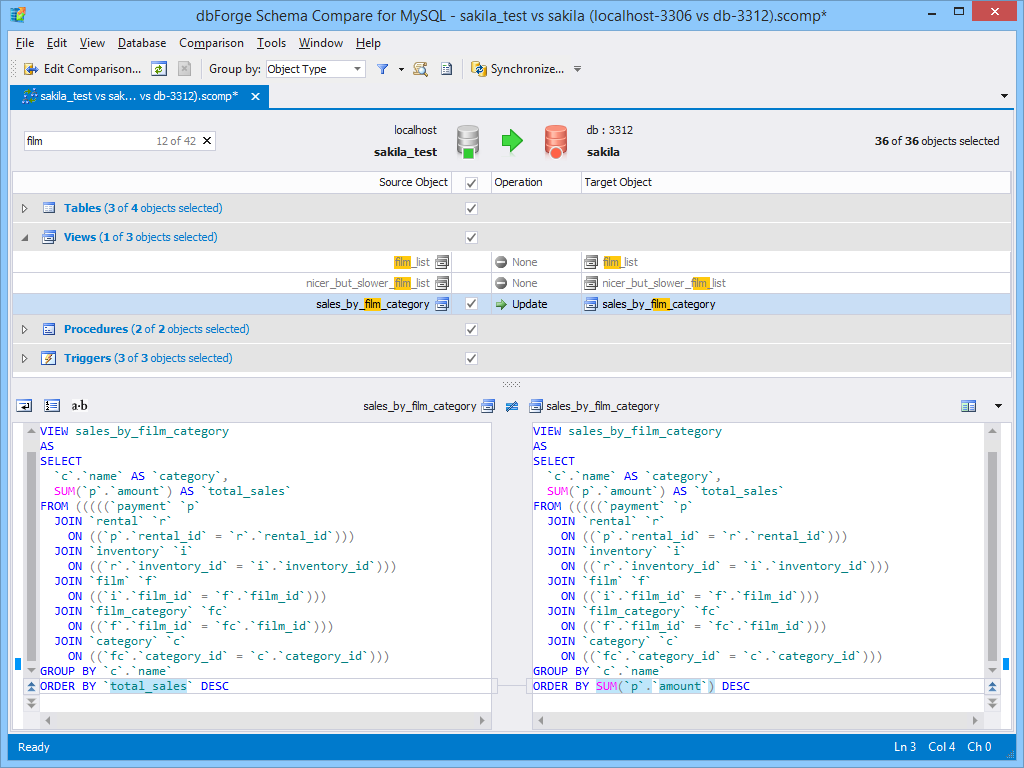 Database Structure Comparison Setup
Fine-tuning comparison with Schema Comparison Wizard
Comparison options to ignore some event options
Swap button to swap Target and Source databases on Schema Comparison wizard
Comparison options to ignore some table options, DEFINER and SQL SECURITY expressions, default values for columns
Filtering object types for comparison
Ignore autoincrement table option
Ignoring ENDS clause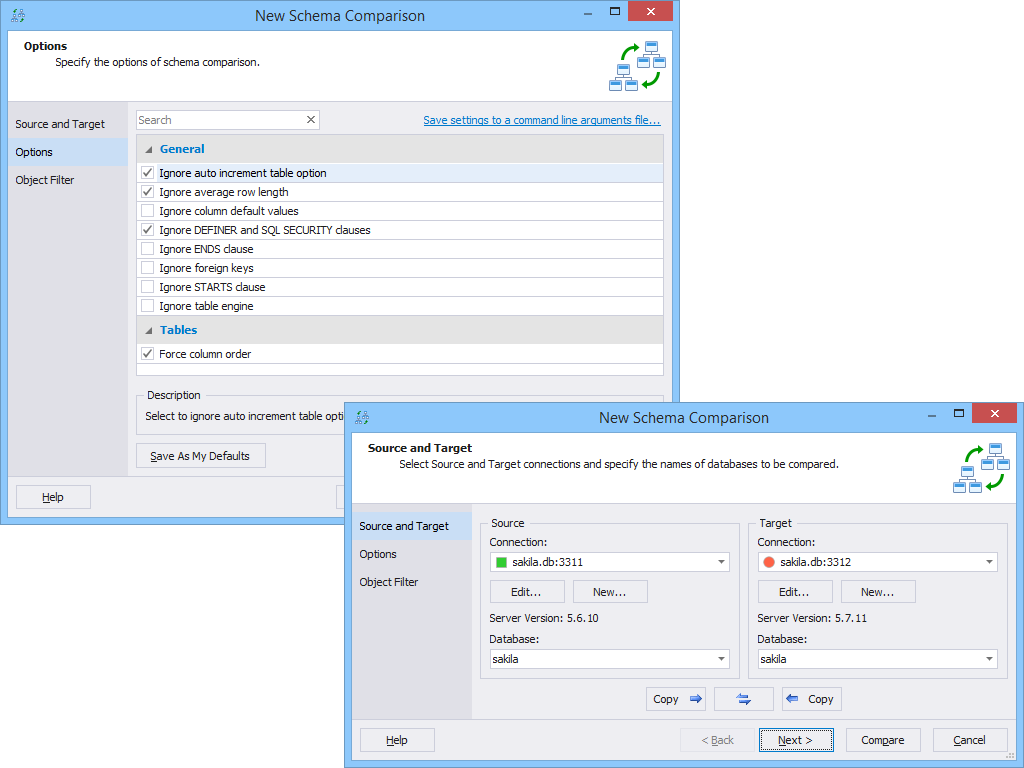 How can I analyze comparison results?
Clear display of schema differences in the grid
DDL differences in the text comparer with multicolor highlights based on the difference type
Group objects by their type automatically
Manage groups of objects in the comparison document
Filter objects by name or difference type
Sort compared objects
Exclude objects from synchronization
Save and load comparison setting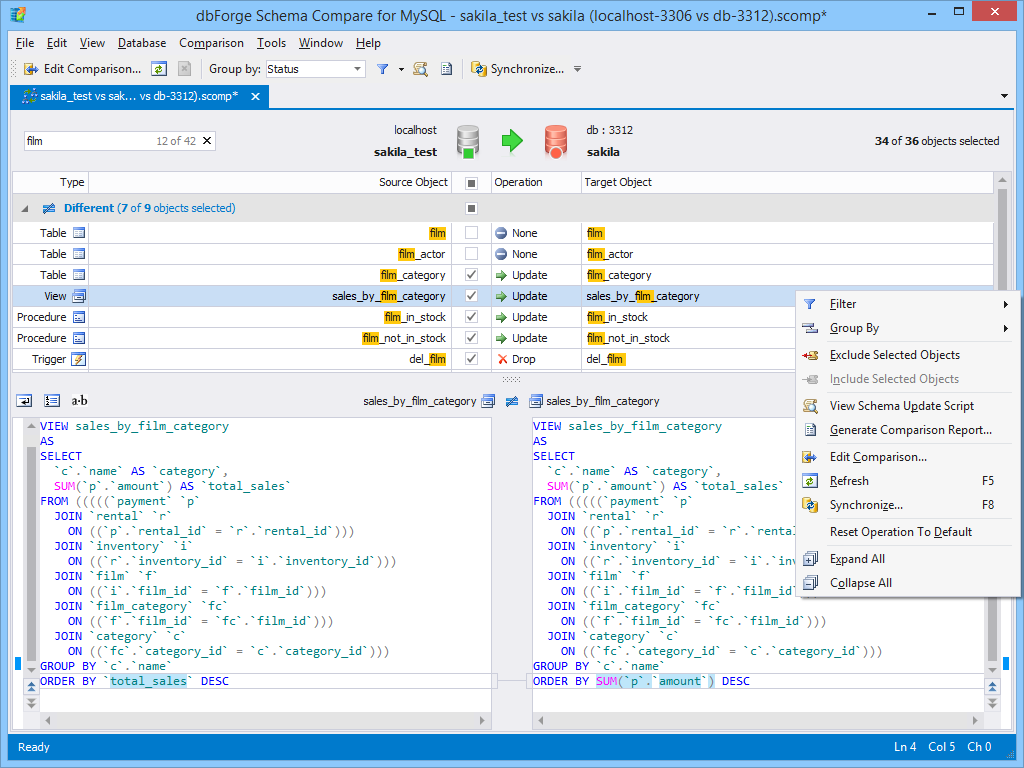 Component Property
Component Type
SQL
Component Environments
SQL Server
Version
v4.0
dbForge Schema Compare for MySQL
Brand: Devart
Product Code: v4.0
Availability: In Stock
Related Products