Generate Large Datasets of Oracle Test Data
dbForge Data Generator for Oracle is a small but mighty GUI tool for populating Oracle schemas with tons of realistic test data. With extensive collection of basic and meaningful generators for various data types, flexible customization options, templates for creating your own generators, the tool delivers flawless data generation (including random number generation) in a well-designed user interface.
Full support for essential column data types
The tool supports a massive range of column data types, including:
NUMBER

VARCHAR2, NVARCHAR2, CHAR, NCHAR
DATE, TIMESTAMP
INTERVAL YEAR TO MONTH, INTERVAL DAY TO SECOND
BLOB, CLOB, NCLOB
XMLTYPE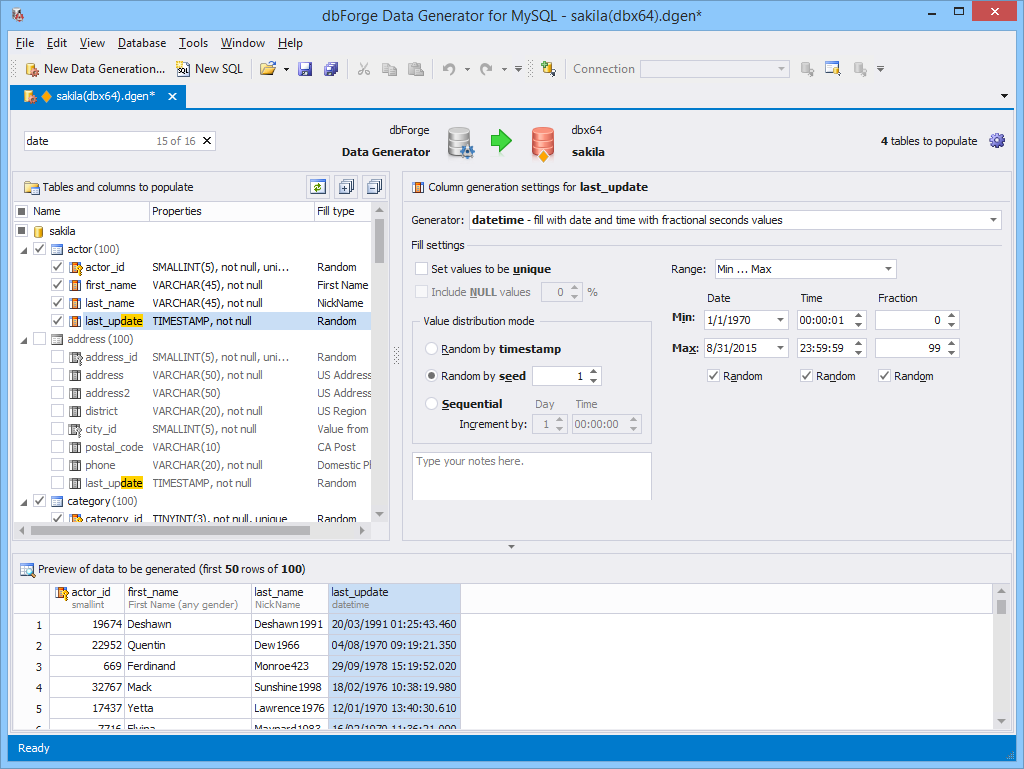 Flexible data customization
Data generation options enable you to setup each data generator up to your needs. You can customize:
Number of NULL values
Number of empty values
Data uniqueness
Value ranges
Value distribution mode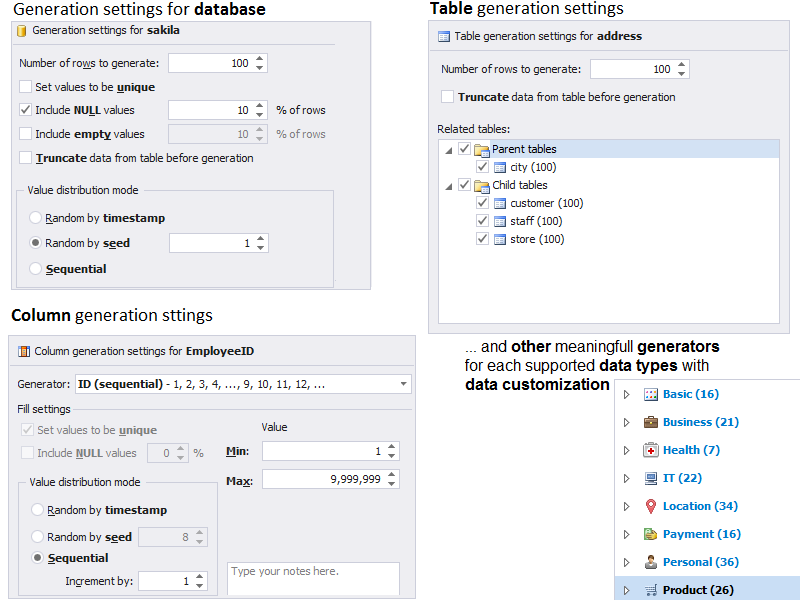 Data integrity support
The tool supports foreign keys for generation of consistent data across multiple tables. It also allows disabling triggers and constraints to avoid interference with database logic.
Component Property
Component Type
Oracle
Component Environments
Oracle JDeveloper
Component Environments
Oracle Solaris Studio
Component Environments
Oracle Database
Version
dbForge Data Generator for Oracle
dbForge Data Generator for Oracle
Brand: Devart
Product Code: dbForge Data Generator for Oracle
Availability: In Stock
Related Products