UModel Enterprise Edition is a software development suite of enterprise-class XML, SQL, and UML tools for information architects and application developers. MissionKit includes Altova XMLSpy, MapForce, StyleVision, and other products for building today's real-world software solutions. Altova MissionKit Enterprise Edition provides the most advanced functionality, including XBRL tools, Web services development, chart creation, EDI mapping, and more, in addition to core functionality for XML, SQL, and UML development, in a tightly integrated toolset. Altova MissionKit Enterprise Edition delivers all 7 tools for less than the price of 2.
UModel Enterprise Edition includes Enterprise Editions of:
XMLSpy - industry-leading XML editor.
MapForce - any-to-any graphical data mapping tool.
StyleVision - visual report designer for XML, SQL, and XBRL.
UModel - UML tool for software modeling.
DiffDog - diff/merge tool for files, directories, and databases.
DatabaseSpy - multi-database tool and SQL editor.
SchemaAgent - XML-based file management tool.
Altova XMLSpy is an XML editor for modeling, editing, transforming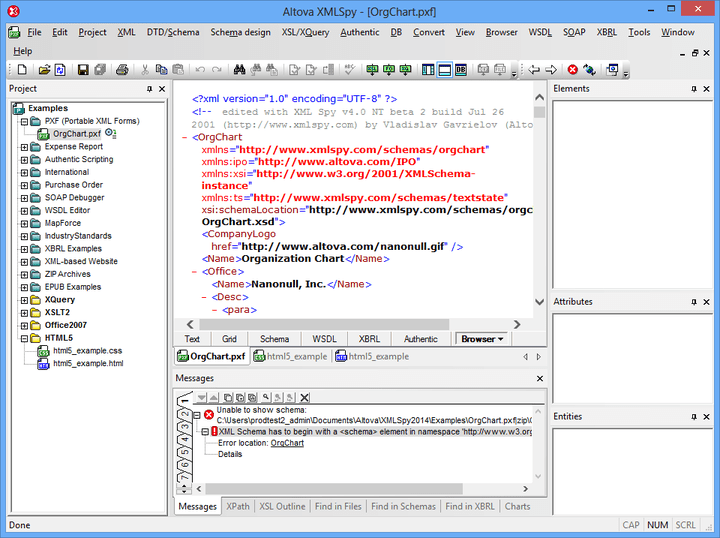 Software Properties Group
32bit/64bit
32bit
32bit/64bit
64bit
For OS
Windows 10 Windows 8.1 Windows 8 Windows 7 Windows Vista Windows XP Windows Server 2016 Windows Server 2012 Windows Server 2008 Windows Server 2003
Version
2017 Release 3
UModel Enterprise Edition
Brand: Altova
Product Code: 2017 Release 3
Availability: In Stock
Related Products