Add Powerful Reporting To Your Windows Store Applications
SharpShooter Reports.WinRT will help you add ultimate reporting to you WinRT-based business applications. The reports will seamlessly integrate into your Windows Store styled software.
Reports in "Metro" style
Windows 8 compatible interface
Support for both mouse and touch-based interface. Multi-touch gestures for navigation and scaling.
Ability to integrate the viewer with Search, Share and Settings Charms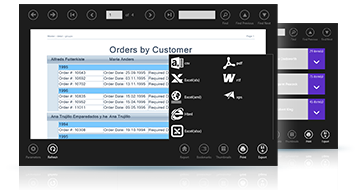 Ultimate Report Designer
Convenient report designer helps developers create and customize both report templates and rendered documents. Design of a new report is just few clicks in the intuitive report wizards. Habitual ribbon menu, document tree showing report structure, list of available data sources, and property grid create common development environment and don't require special training. Report designer offers the ability to create:
Multiple report types: group, column, master-detail, cross tab, parameterized, sub-reports, SideBySide reports, etc.;
Reusable templates and Master reports; and
The ability to edit reports by the end users.

Data Sources for WinRT Reports
SharpShooter Reports.WinRT supports a wide range of data sources to make integration of the component into existing system easier and faster. You can connect directly to data bases such as SQL, to .Net data sources, use multiple data sources or create unbound reports. Supported data sources are:
SQL, MySql, XML,ODBC;
Any .Net sources availible in your application;
Unbound reports.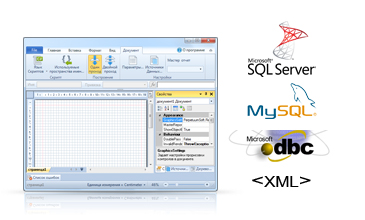 Unrivalled User Experience
The reports are displayed in vector view. This provides high quality appearance of the report which is impossible to achieve with conversion to html.
Search, interactive sorting, dynamic zooming, navigation through the reports via hyperlinks, input of the report parameters by the user and so on.
Support for styles and skins allow the change of design of any control elements.
Export to PDF, Excel, Html, Cvs, Xml, Mhtml, TIFF.

Data Visualization in WinRT Reports
Reports accompanied by visual elements such as charts, gauges, tables, bar codes, and other graphical elements look more professional; such reports are easier to read. SharpShooter Reports.WinRT offers various data visualization tools that will help organize report data in a best-of-breed manner:
Embedded charts and gauges for dashboard-like reports;
Pivot tables;
Bar codes, shapes, pictures, labels.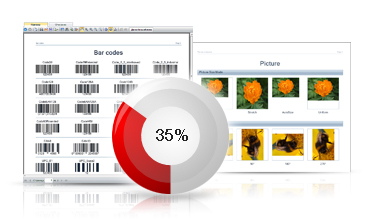 Component Property
Component Type
.NET
Version
2014.6
SharpShooter Reports.WinRT
Related Products