Altova RaptorXML is a hyper-fast XML, XBRL, and JSON processor optimized for the latest standards and parallel computing environments. Designed to be highly cross-platform capable, the engine takes advantage of today's ubiquitous multi-CPU computers to deliver lightning fast data validation and processing of XML, XBRL, XSLT, XQuery, and more. It may be used under the management of FlowForce Server or used standalone.
Product Versions
RaptorXML Server supports XML, XML Schema, XSLT, XPath, XQuery, JSON and more.
RaptorXML+XBRL Server supports all the features of RaptorXML Server with additional support for the XBRL family of standards.
Strict Standards Conformance
RaptorXML provides strict conformance with all relevant XML and XBRL standards, including support for the very latest recommendations. It has been submitted to rigorous regression and conformance testing. RaptorXML is continuously regression-tested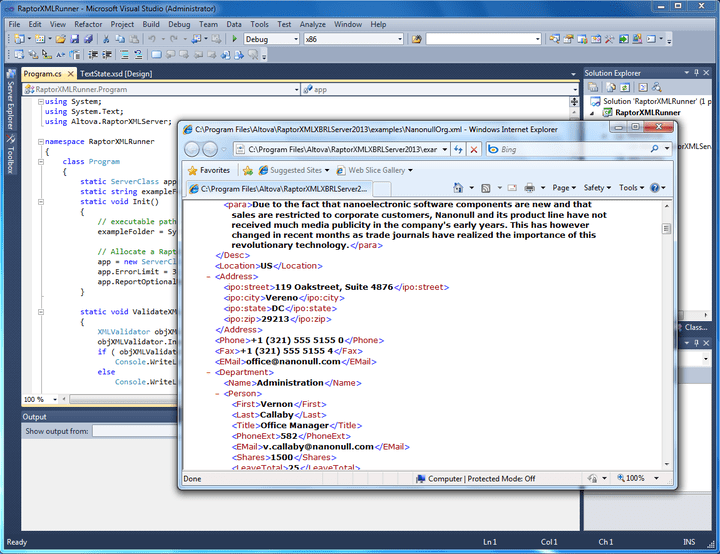 Software Properties Group
32bit/64bit
32bit
32bit/64bit
64bit
For OS
Windows Server 2016 Windows Server 2012 Windows Server 2008 RedHat Ubuntu CentOS Mac OS
Version
2017 Release 3
RaptorXML Server
Brand: Altova
Product Code: 2017 Release 3
Availability: In Stock
Related Products
Tags: RaptorXML Server