Oracle Data Access Components (ODAC) is a library of components that provides native connectivity to Oracle from Delphi, C++Builder, Lazarus (and Free Pascal) on Windows, Mac OS X, iOS, Android, Linux, and FreeBSD for both 32-bit and 64-bit platforms. The ODAC library is designed to help programmers develop faster and more native Oracle database applications.

ODAC, a high-performance and feature-rich Oracle connectivity solution, is an efficient native alternative to the Borland Database Engine (BDE) and standard dbExpress driver. It provides both possibility of connection to Oracle by means of native Oracle data access and direct access to Oracle without Oracle Client.

Native Connectivity to Oracle

ODAC-based DB applications are easy to deploy, do not require installation of other data provider layers (such as BDE or ODBC), and that's why they can work faster than the ones based on standard Delphi data connectivity solutions. Moreover, ODAC provides an additional opportunity to work with Oracle directly via TCP/IP without involving Oracle Client.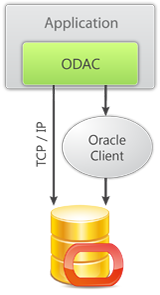 Wide Coverage of Oracle Features
ODAC supports a wide range of Oracle-specific features, such as DML Arrays, REF cursors, Objects, Packages, Direct Path Loading, Alerts, Pipes, Change notifications, Advanced Queuing, Transparent Application Failover, and others.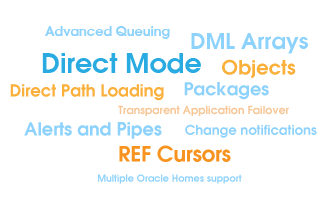 Cross-Platform Solution for Delphi, C++Builder, and Lazarus
ODAC is a cross-platform solution for developing applications using various IDEs: RAD Studio, Delphi, C++Builder, Lazarus (and FPC) on Windows, Mac OS X, iOS, Android, Linux, and FreeBSD for both x86 and x64 platforms. ODAC also provides support for the FireMonkey application development platform, which allows you to develop visually spectacular high-performance desktop and mobile native applications.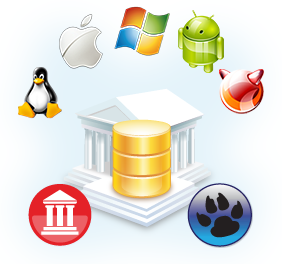 Component Property
Component Type
Oracle
Component Environments
Oracle JDeveloper
Component Environments
Oracle Solaris Studio
Component Environments
Oracle Database
Version
v10.0
Oracle Data Access Components
Brand: Devart
Product Code: v10.0
Availability: In Stock
Related Products