Next-generation multi-format document-processing component suite for Java SE/EE developers
Gnostice XtremeDocumentStudio (for Java) is the next-generation multi-format document-processing component suite for J2SE/J2EE developers. Currently, it supports viewing, printing, and converting PDF, DOCX, BMP, JPEG, PNG, JPEG2000 and single-page/multi-page TIFF.
XtremeDocumentStudio can process PDF and DOCX without requiring external software such as Microsoft Word, Open XML SDK, Adobe PDF library or GhostScript. (For supporting advanced image formats such as JPEG2000 or TIFF, the library Java Advanced Imaging is required. For processing simple image formats such as BMP, PNG or JPEG, the Java Advanced Imaging library is not required.) When converting to PDF (on Windows), XtremeDocumentStudio can perform OCR text recognition on raster images and create corresponding searchable/selectable PDF text elements.
Display DOCX, PDF, and image formats with ease
No need for Microsoft Word, Adobe Reader, Adobe PDF Library, GhostScript or FreeType.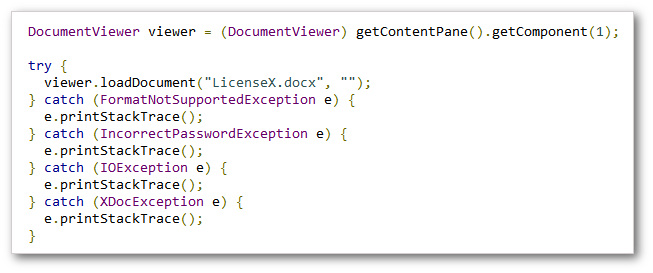 Convert scanned images as searchable PDF
Generate text from raster images so that they can be selected as text on a PDF viewer application.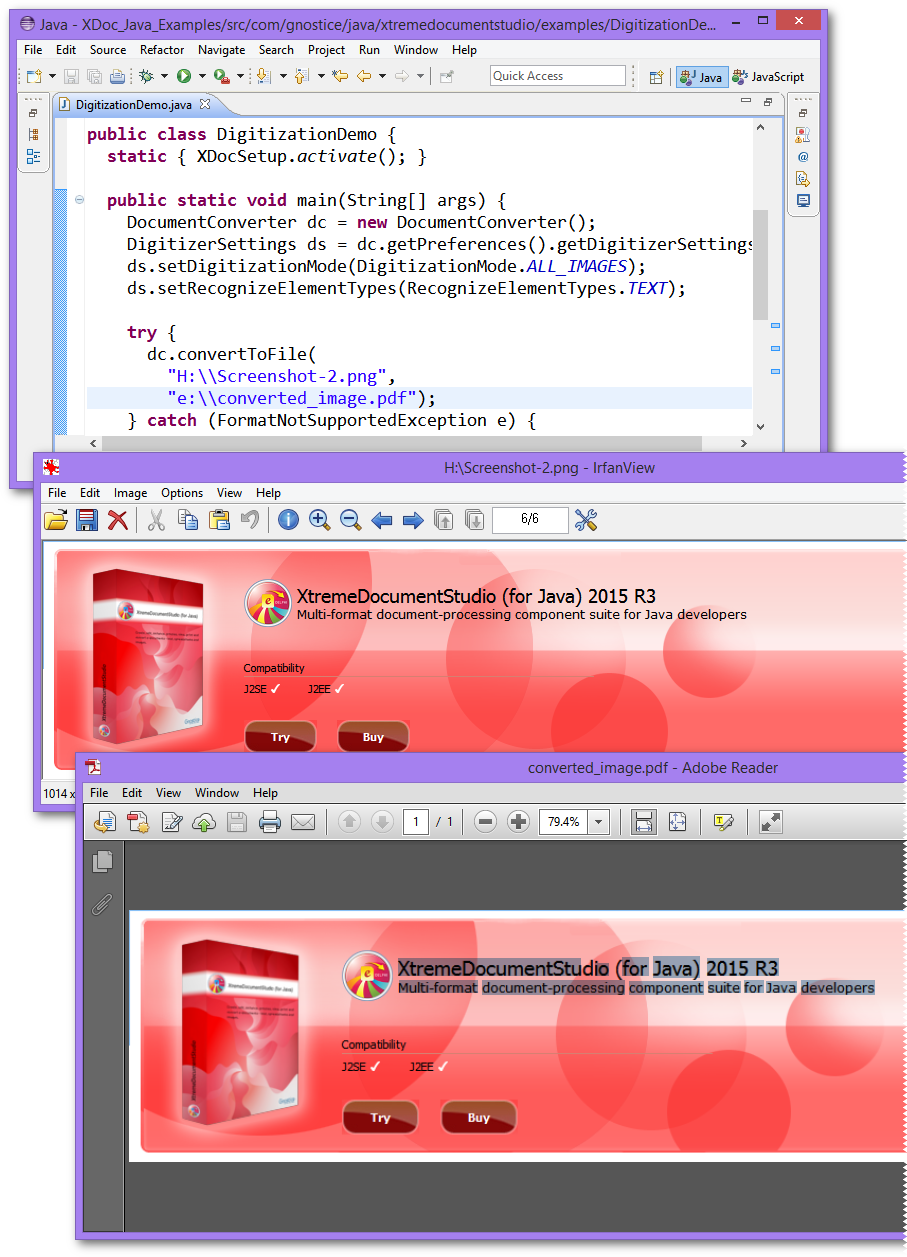 Convert multiple documents into a PDF portfolio
Easy for distribution and sharing, particularly for creative professionals.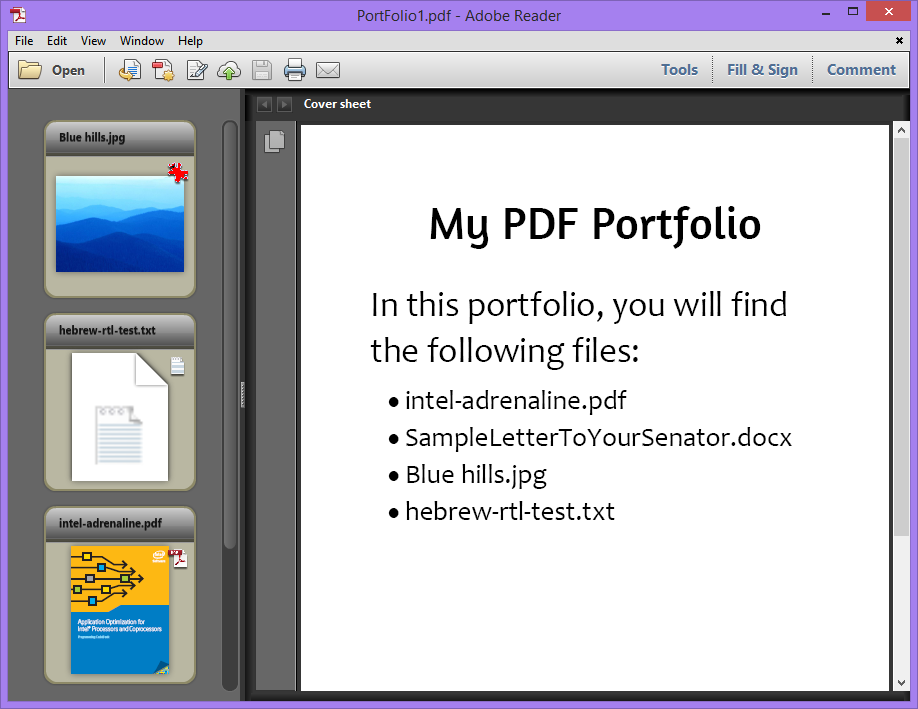 Component Property
Component Type
Java
Component Environments
Oracle JDK 1.6 or higher version
Version
2017 R1
XtremeDocumentStudio (for Java) 2017 R1
Brand: Gnostice
Product Code: 2017 R1
Availability: In Stock
Related Products