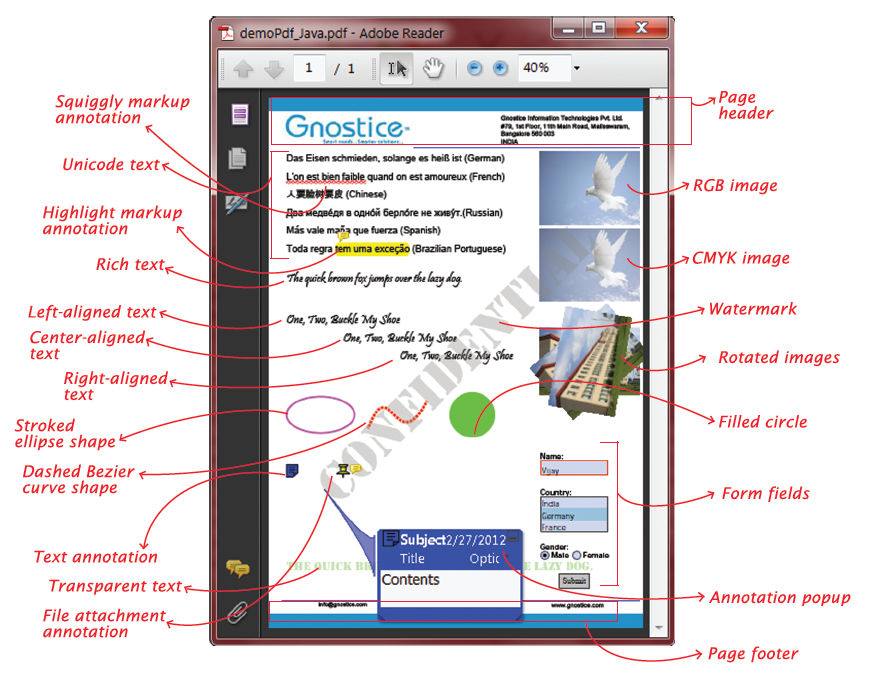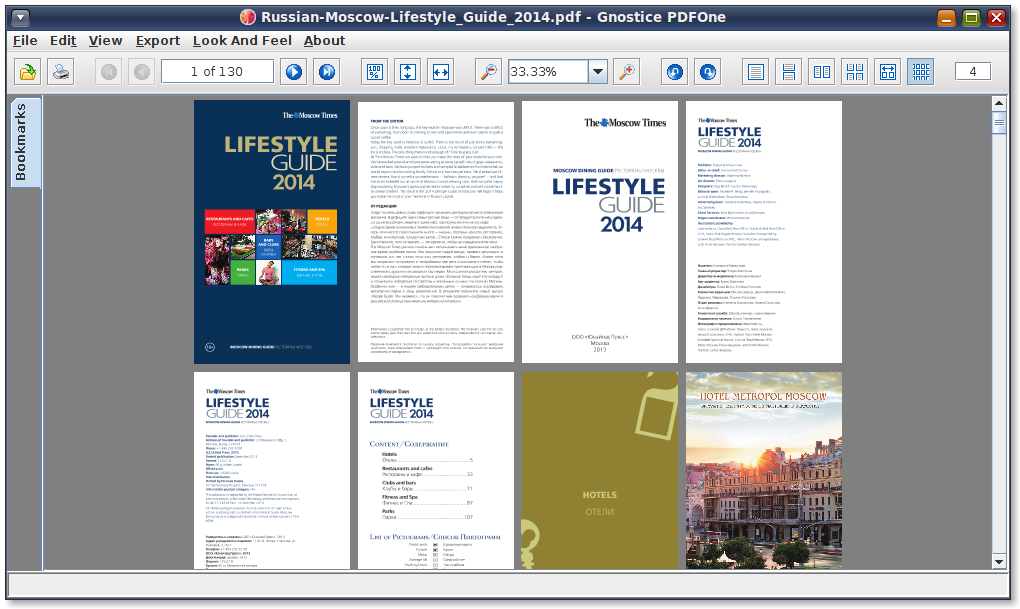 100% Java PDF component suite to create, edit, view, print & enhance PDF documents and forms on Java? platform
Gnostice PDFOne is a powerful PDF component suite for Java programmers. Gnostice PDFOne provides a rich set of APIs to create, edit, view, print, merge, split, reorganize, encrypt, decrypt, bookmark, annotate, watermark and stamp PDF documents. Gnostice PDFOne can also create, edit, fill, and flatten PDF forms. Gnostice PDFOne does not require other PDF software such as Adobe? PDF library, Adobe Acrobat? Professional or GhostScript. PDFOne is based entirely on Java code and does not have any non-Java dependencies.

For complete peace of mind and unmatched value for money, do consider our "all-Java-products-included"XtremeDevSystem (for Java?) Subscription. You get 12 months free major and minor updates and priority e-mail support.
At a glance
Read, write, enhance PDF files
Write formatted text
Render images
Draw shapes, tables
Insert autotext
Add headers, footers
Add, edit bookmarks
Add markups, comments (notes) stamps, watermarks
Multi-page viewing
Print documents
Create, edit, save PDF forms
Add, edit annotations
Extract page elements - text, shapes, images
Text redaction
Text search
Merge, split PDF documents
Component Property
Component Type
Java
Component Environments
Eclipse
Version
5.4.863.533
PDF One(for Java?)
Brand: Gnostice
Product Code: PDFONE_JAVA
Availability: In Stock
Tags: PDF One(for Java?)