Altova FlowForce Server automates data transformation, report and document generation, and other tasks on dedicated servers, virtual machines, or workstations scaled for the scope of the project. Jobs are triggered by date and time, detection of new input data, or by HTTP command. FlowForce Server empowers data architects, analysts, and other IT professionals to efficiently complete enterprise-level data integration tasks.
Altova FlowForce Server Highlights
Automates execution of Altova MapForce Server to perform data transformations.

Automates execution of Altova StyleVision Server to render reports, documents, and e-forms.
Activates job execution by time, file, or remote triggers.
Supports flow control with loops, conditions, result evaluation, and error handling.
Cached job results deliver instant response to http requests.
Detailed execution logging.
Access control via roles, permissions, and privileges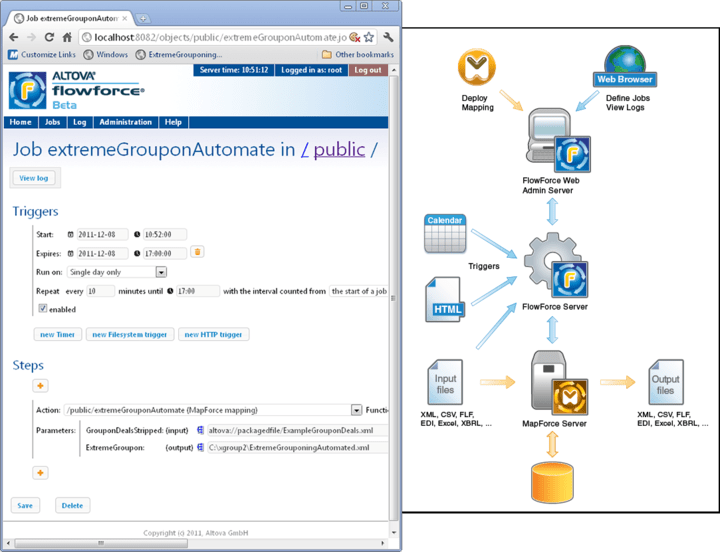 Software Properties Group
32bit/64bit
32bit
32bit/64bit
64bit
For OS
Windows Server 2016 Windows Server 2012 Windows Server 2008 RedHat Ubuntu CentOS Mac OS
Version
2017 Release 3
FlowForce Server
Brand: Altova
Product Code: 2017 Release 3
Availability: In Stock
Tags: FlowForce Server