All-in-One SQL Server GUI Tool
dbForge Studio for SQL Server is a powerful IDE for SQL Server management, administration, development, data reporting and analysis.
The tool will help SQL developers to perform complex database changes, version-control database changes in popular source control systems, and speed up routine tasks. You don't need to waste your time to search for and purchase SSMS plugins across the internet to get your work done.
Index Manager
A handy tool for analyzing the status of SQL indexes and fixing issues with index fragmentation. Index Manager allows you to quickly collect index fragmentation statistics and detect databases that require maintenance. You can instantly rebuild and reorganize SQL indexes in visual mode or generate SQL script for future use.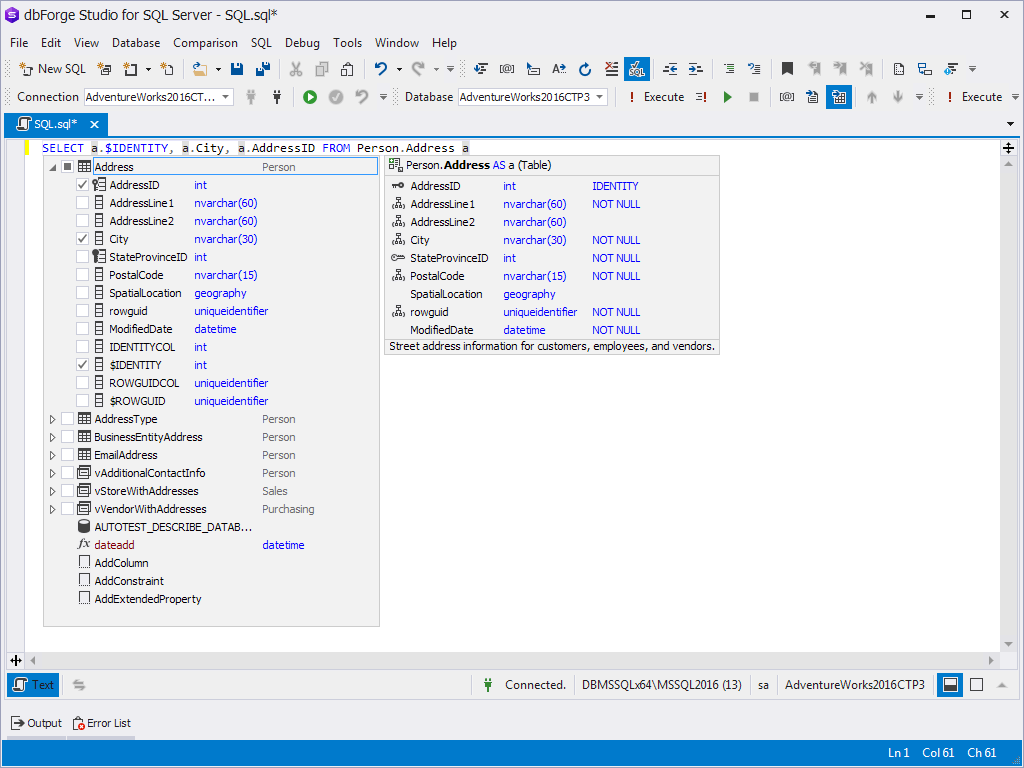 Unit Test
An intuitive and convenient tool for implementing automated unit testing. The tool is based on the open-source tSQLt framework, so SQL developers can benefit from writing unit tests in regular T-SQL. Unit Test rich functionality allows to develop stable and reliable code that can be properly regression tested at the unit level.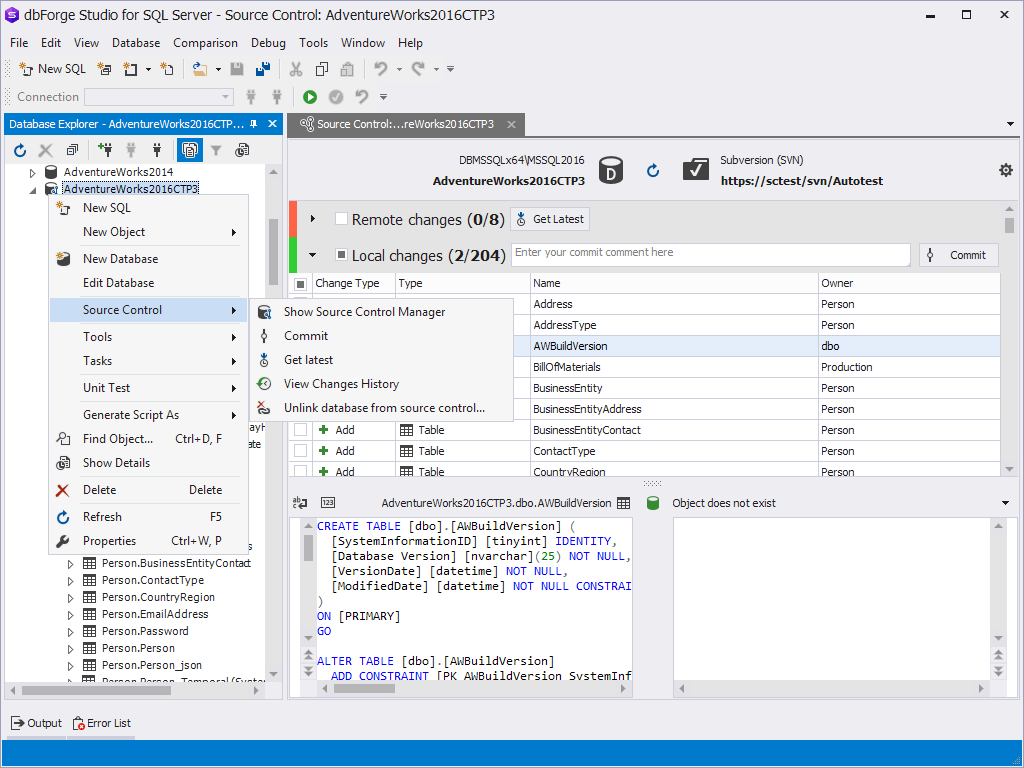 Table Designer
Table is a key object in any database and is the most difficult one to configure. The elaborated SQL Table Designer allows to:
Quickly set table properties in the visual editors.
Edit a script that creates the table.
Rebuild tables when complex changes are introduced.
Preview changes before modification of an SQL database object.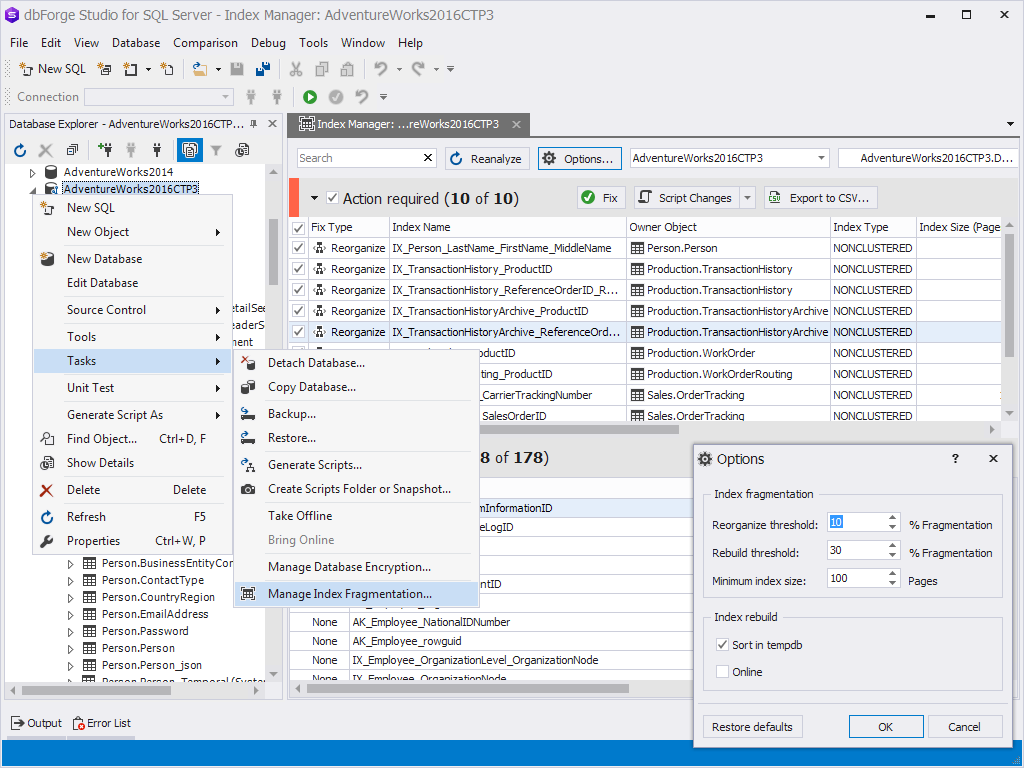 Component Property
Database type
Microsoft SQL Server 2017
Database type
Microsoft SQL Server 2016
Database type
Microsoft SQL Server 2014
Database type
Microsoft SQL Server 2012
Database type
Microsoft SQL Server 2008
Database type
Microsoft SQL Server 2005
Database type
Microsoft SQL Server 2014, Microsoft SQL Server 2016, Microsoft SQL Server 2017
Software Properties Group
32bit/64bit
32bit
32bit/64bit
64bit
For OS
Windows 10
For OS
Windows 8.1
For OS
Windows 8
For OS
Windows Server 2012
For OS
Windows 7
For OS
Windows Server 2008
Version
v5.5
dbForge Studio for SQL Server
Brand: Devart
Product Code: v5.4
Availability: In Stock