Compare and Sync MySQL and MariaDB Data
dbForge Data Compare for MySQL serves for comparing and synchronizing data in MySQL, Percona, and MariaDB databases. The tool gives clear view of differences between data, allows analyzing them, generates synchronization script, and applies changes at a glance. It also allows scheduling regular MySQL data comparisons using command line.
Data Comparison Setup

Fine-tuning comparison in Data Comparison Wizard
Custom comparison keys support
Various options for automatic mapping
Ability to exclude some record types during comparison
Comparison of user custom queries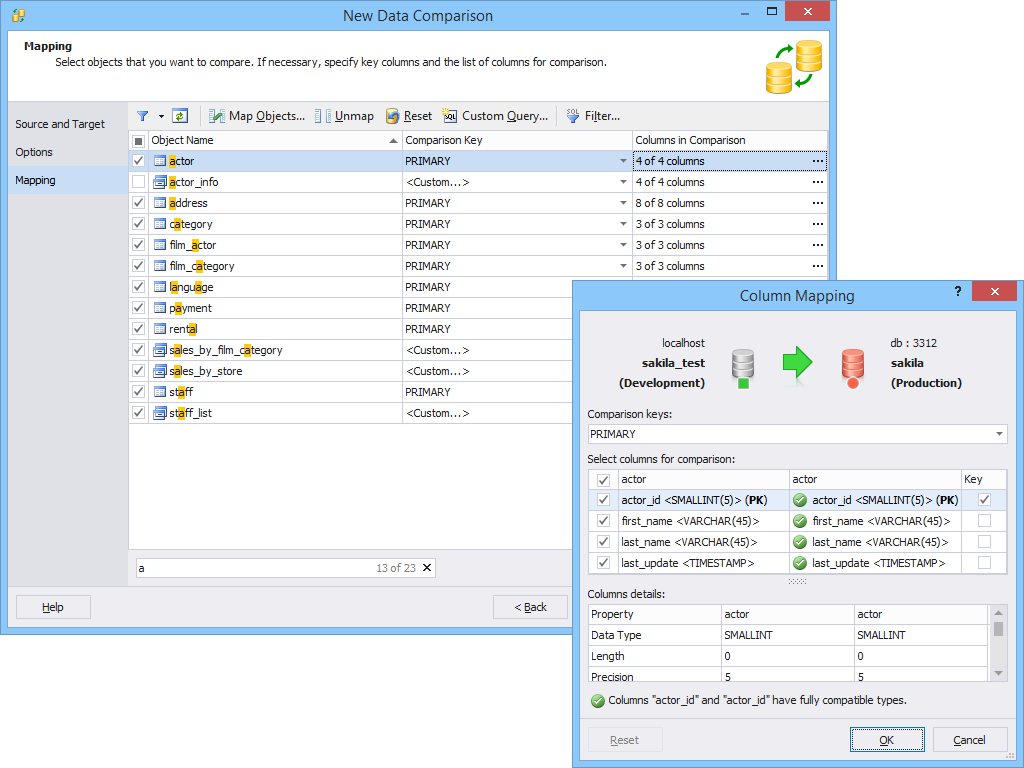 What can be compared and synchronized?
Tables
Views
BLOB data
Database comparison and synchronization on different MySQL server versions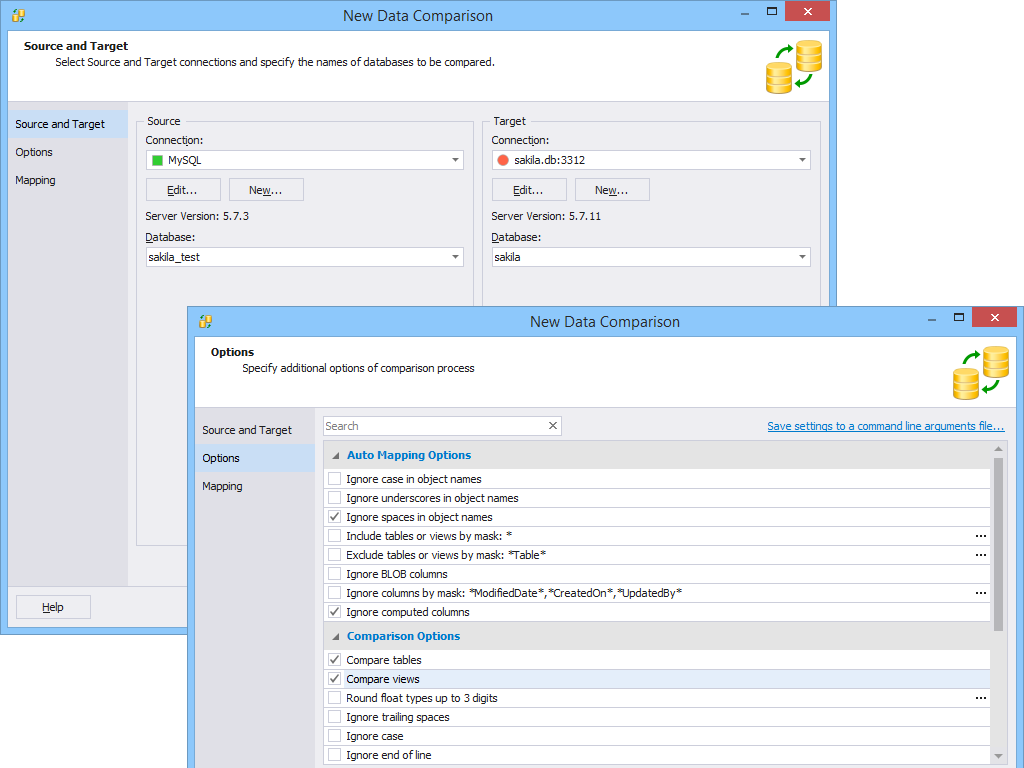 How can I analyze comparison results?
Group records automatically in every compared object by type (different, equal, etc)
Change synchronization direction in one click
Filter comparison results
Edit values of default comparison options
Find tables by name
Exclude objects (or their records) from synchronization with one click
Save and load comparison settings
View warnings on possible data losses or errors during synchronization
Get notifications on data overflow, roundings, etc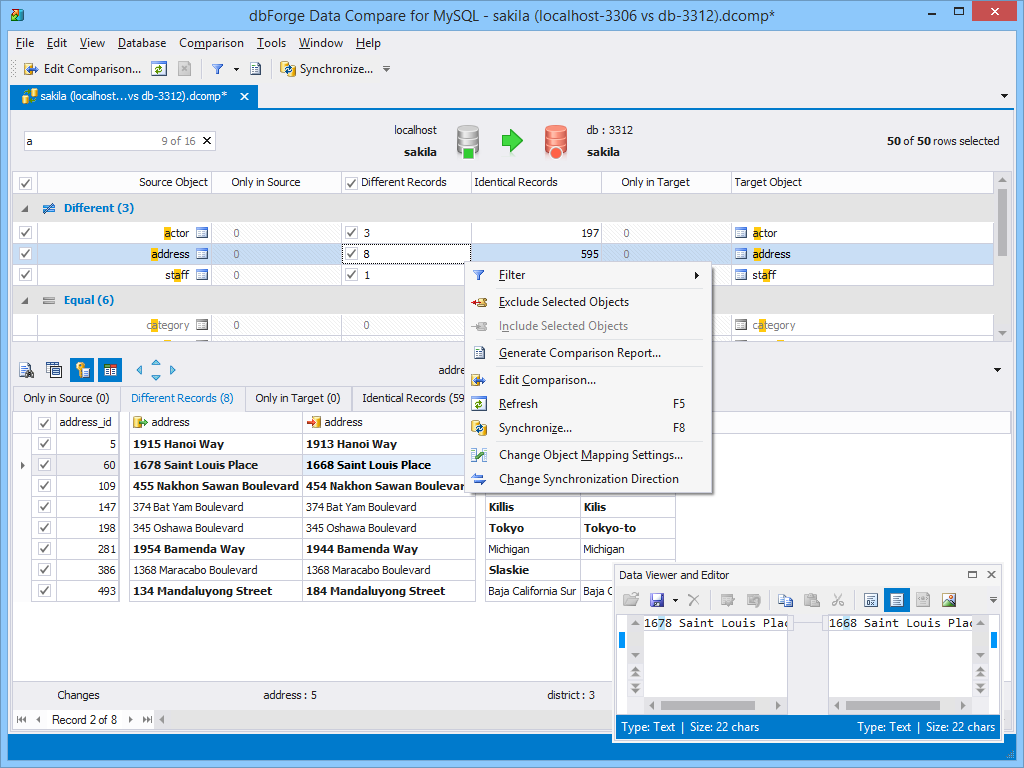 Component Property
Component Type
SQL
Component Environments
SQL Server
Version
v5.0
dbForge Data Compare for MySQL
Brand: Devart
Product Code: v5.0
Availability: In Stock
Related Products