Solutions Schedule Silverlight - bringing Rich, Enterprise Resource Planning and Scheduling in a reusable component software format to Rich Internet Application development. Extend enterprise resource management, scheduling and optimization functionality with the number One component software - Solutions Schedule for Silverlight. Extend your XAML development today!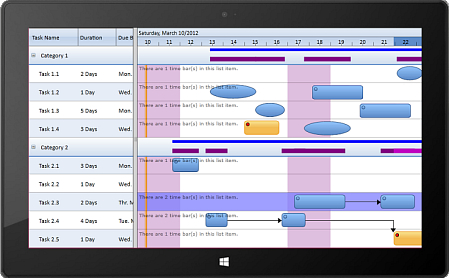 Solutions Schedule for Silverlight is a comprehensive control for managing and presenting enterprise information in Gantt style, Drag and Drop presentations, for planning and scheduling multiple resources within the Microsoft .NET Silverlight 5 Framework. We enable developers with the flexibility to create fully functional Resource Gantt, Planning and Scheduling solutions in minutes using Microsoft Visual Studio.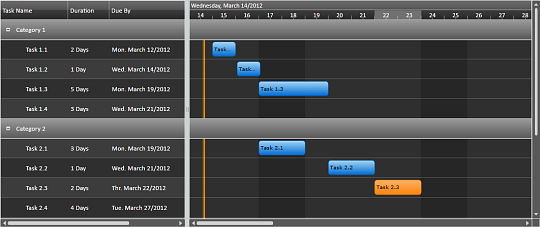 Solutions Schedule for Silverlight incorporates an optimized architecture and design making the control ideally suited for the most demanding applications - capable of handling thousands of activities, resources, constraints and reservations with the performance you expect. Solutions Schedule for Silverlight is designed for every industry in which valuable resources - people, equipment, machines, raw materials... need full optimization planning and scheduling.
Software Properties Group
32bit/64bit
32bit
32bit/64bit
64bit
For OS
Windows 7
For OS
Windows Vista
Version
v3.0
Solutions Schedule for Silverlight
Brand: DBI
Product Code: v3.0
Availability: In Stock
Related Products