Enterprise Resource Planning, Production Scheduling, Outbound Service Optimization, Logistics, Supply Chain Management, Warehouse Management Systems, and more - all are common examples of commercial software using Solutions Schedule for intuitive, interactive, snap in commercial Enterprise Resource Data presentation.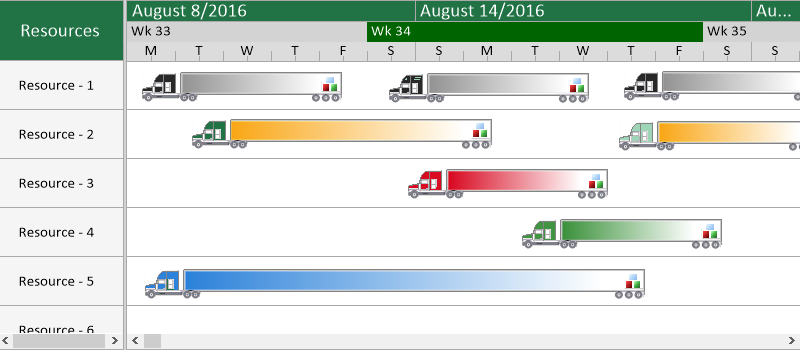 Chosen by market leading commercial software companies and senior development teams as the number one drag and drop, Gantt style, interactive scheduling component software.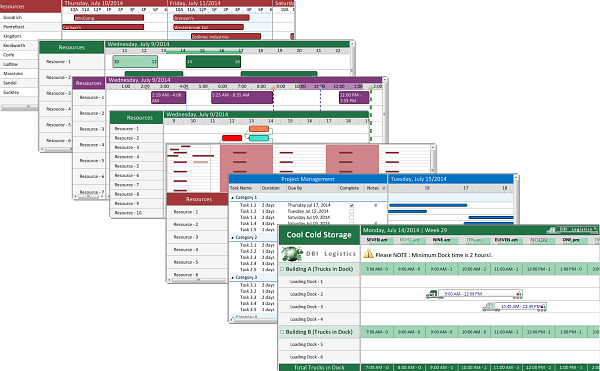 The Schedule Area, where time bars are created and interacted with and through which developers define the type of Gantt style end-user interaction, varying degrees of accuracy and supporting information that can be surfaced.
The multi column List View and Tree View area - where developers define either style of presentation - the direct edit List View or the Tree View and connect data for presenting and interacting with categorized lists of Resources.
Component Property
Component Type
Component Environments
Visual C# 2008
Component Environments
Visual C++ 2008
Component Environments
Visual C# 2005
Component Environments
Visual C++ 2005
Component Environments
Office
Version
v7.0
Purchase Solutions Schedule .NET
Brand: DBI
Product Code: v7.0
Availability: In Stock
Related Products