Straight forward and to the point - direct edit appointment scheduling with multiple calendar views.
Month View
Multi Column Day / Resource View
Week View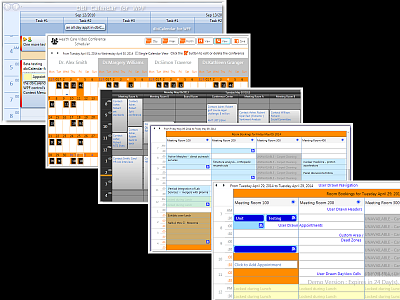 DBI Calendar WPF is the number one choice of developers for managing:
Appointments
Contacts
Locations
Tasks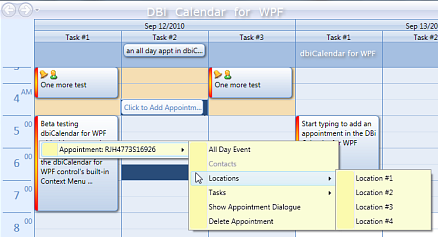 Across the enterprise and around the world - provide your end users with direct inline editing, built-in context menus, multi object grouping, sorting and full data integration.
Time zone management made simple.
DBI Calendar WPF combines three control views;
Multi Column Day / Resource View
Month Calendar View
Week Calendar View
into one compact, feature rich, royalty free WPF component software product - for expertly adding schedule functionality in any WPF application.
Component Property
Component Type
.NET
Component Environments
Visual C# 2013
Component Environments
Visual C# 2010
Component Environments
SQL Server
Version
2016 10 25
DBI Calendar for WPF
Brand: DBI
Product Code: 2016 10 25
Availability: In Stock
Tags: DBI Calendar for WPF