Easy to set up and Quicker to learn.
Within a matter of minutes you'll have your first schedule up, running, and schedules sent out to each staff member's inbox.
Staff Scheduler Pro is flexible and it works the way you do - designed by Scheduling Professionals so you're scheduling like a Pro right out of the box*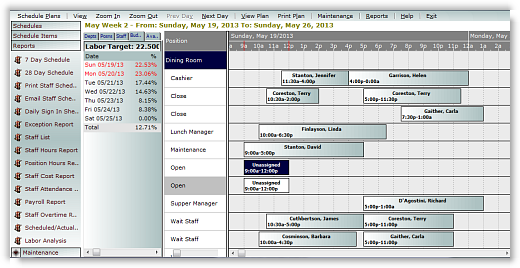 Scheduling starts out as an iterative, artful process - resolving quickly to scientific perfection with each schedule plan created.
With the right reporting and real-time scheduling tools at your finger tips - your schedule plans become accurate - time saving, staff appreciated and money saving resources.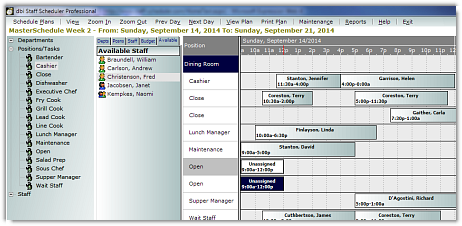 Component Property
Component Environments
Office
Version
2010 4 14
Staff Scheduler Pro
Brand: DBI
Product Code: 2010 4 14
Availability: In Stock
Tags: Staff Scheduler Pro