Solutions Schedule COM offers the perfect ActiveX / OCX choice for Creating intuitive resource planning, Field Service management systems, Logistics management and warehousing solutions. Quickly and efficiently.
The World's number one Gantt style asset management and multi resource scheduling component software for COM-based development platforms - Solutions Schedule for COM offers the latest in Windows styles and themes and User Interaction with full developer customization features.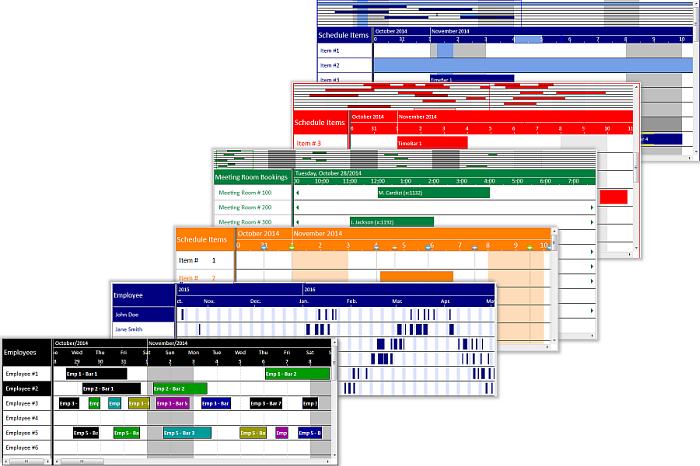 Solutions Schedule for COM - The Ideal Drag and Drop Gantt ActiveX Solution for:
Team / Asset Management Field Service Management
Production Planning Facilities Management
Manufacturing Resource Optimization
Healthcare Call Center Management
Process control Reservation systems
Logistics Outbound service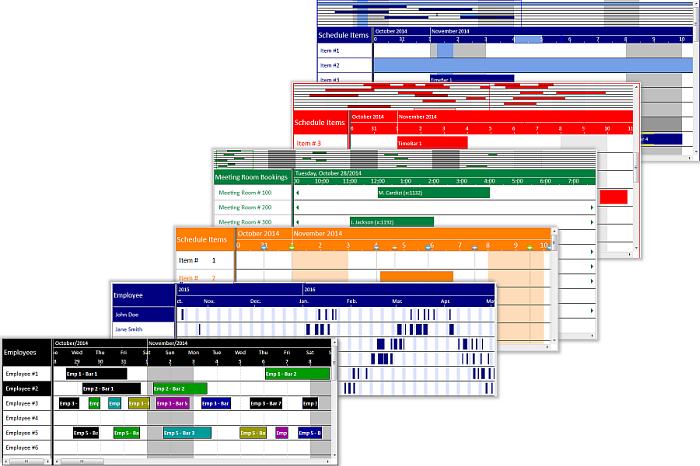 Offering Microsoft Access, C++, VBA, Visual Basic, VFP, Delphi, LabVIEW ... developers built-in Gantt style drag and drop scheduling. Including - User Drawn Time Bars, advanced navigation, conflict management, current presentation styles and more. Solutions Schedule for COM is the choice of commercial Health Care solution providers, ERP and CRM product developers including process management systems providers.
Solutions Schedule has long been the number one choice of corporate and commercial development teams.
Component Property
Component Type
ActiveX
Component Environments
Visual Basic .NET 2002/2003
Component Environments
Visual C# .NET
Component Environments
Visual C++ .NET
Component Environments
Visual Basic 4/5/6
Component Environments
Visual C++ 4/5/6
Component Environments
Office
Version
v14.0
Solutions Schedule COM
Brand: DBI
Product Code: v14.0
Availability: In Stock
Related Products
Tags: Solutions Schedule COM