Codejock Controls for ActiveX COM provides several options to choose from including Buttons, Combo Box, Common Dialogs, Progress Bars, Edit Controls, Alert Popup Widows, Themed Scroll Bars, Tab Controls, Shell Controls, XAML Markup Support, Taskbar Manager and much more!Controls is included with the Suite Pro for ActiveX COM evaluation.
The Color Picker Button can be placed anywhere a normal button control can be placed and has several features including options for standard and extended color selection, automatic or fill color button, hex display, and an extended color selection dialog.The Color Picker Button is shown with a default theme and the Visual Studio Dark theme. The standard colors and more colors sections can be disabled or enabled, as well as the no fill section.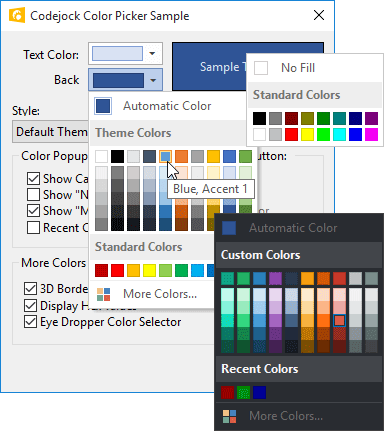 The themed button styles are great for displaying graphics and have several display options available. You can choose from flat, semi-flat or 3D style buttons, turn on or off focus display, center images and text or highlight the button when the item is selected.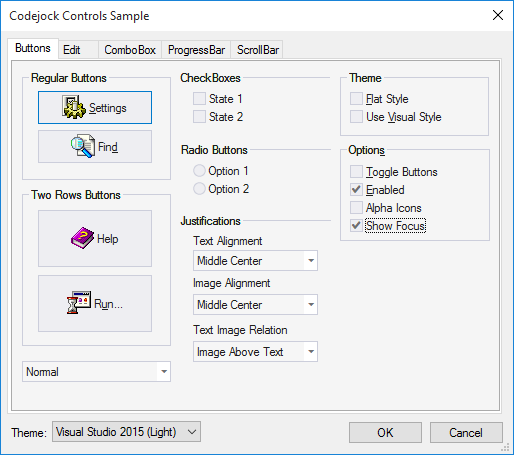 Controls for ActiveX COM
Brand: Codejock
Product Code: v17.3.0
Availability: In Stock
Related Products
Tags: Controls for ActiveX COM