Chart Pro for ActiveX COM is easy to use and can be added to your project with only a few lines of code. All charts are fully customizable allowing you to create virtually any charting style.
Codejock Chart Pro for ActiveX COM provides several charting styles to choose from including Bar, Point, Line, Pie, Radar / Polar, Area, Financial, Gantt, Funnel / Pyramid, Graphing and Analysis with many features available.Chart Pro is included with the Suite Pro for ActiveX COM evaluation.
A bar chart displays data with rectangular "bars" with lengths relative to the data they symbolize. Generally a bar chart is used to display discontinuous data (data that has a discrete value), however it can also be used for continuous data. Examples of discontinuous data would be "car color" or "tire size", examples of continuous data would be "population" or "age".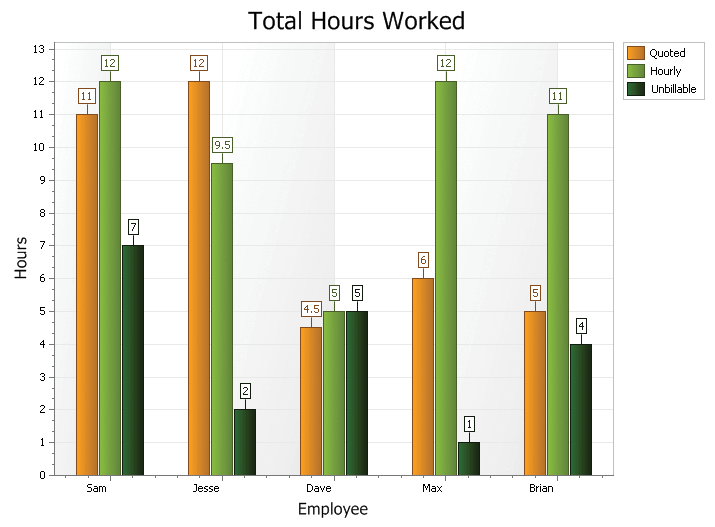 A Range Bar is used to display data\events that have a finite beginning and end value. The range bar can be displayed both overlapped or side-by-side so the different ranges of data can easily be compared to each other.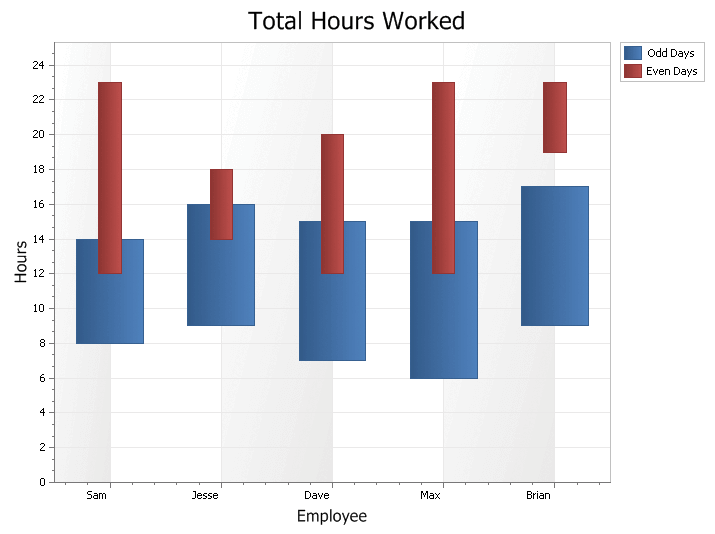 Chart Pro for ActiveX COM
Brand: Codejock
Product Code: v17.3.0
Availability: In Stock
Related Products