About ApexSQL Restore
Work with backups just like with live databases.
ApexSQL Restore allows you to restore your backups with less time and space. Work with backups just like with live databases, mount backups to a specific point in time, speed up SQL database restores and access data and objects directly inside backups.
ApexSQL Restore Features:
Backup mounting
Work with native or compressed database and transaction log backups just like with live databases.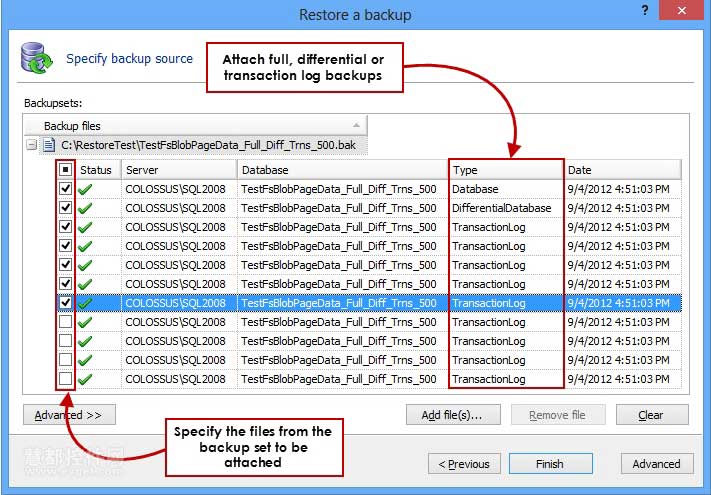 Transparent restores
Access mounted databases using any database management tool including SQL Server Management Studio and Visual Studio.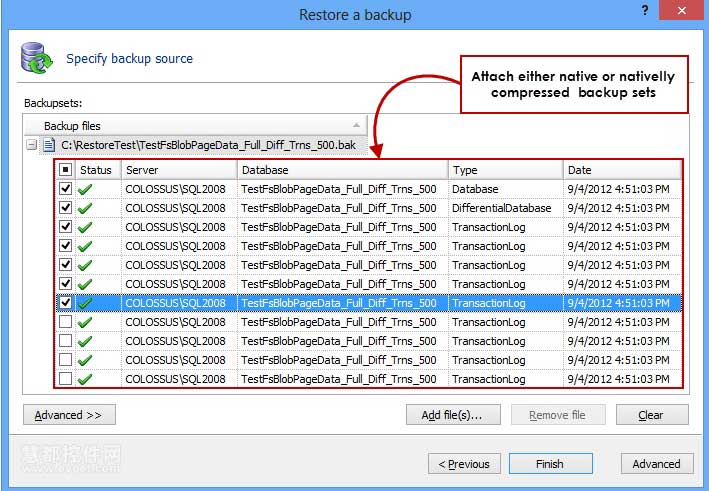 Reduced downtime
Restore backups for fraction of the time and the space needed for a full restore.
Complete access
Access, change or delete data and objects stored in backups without altering the original backup files.
Lightweight reporting
Leverage backups as reporting data sources to avoid performance impact on production databases.
Continuous integration
Speed up your testing environment by re-attaching previously attached backup sets in a single click.


Complete recovery solution
Restore directly to production-ready databases.
Component Property
Database type
Microsoft SQL Server 2017
Database type
Microsoft SQL Server 2016
Database type
Microsoft SQL Server 2014
Database type
Microsoft SQL Server 2012
Database type
Microsoft SQL Server 2008
Database type
Microsoft SQL Server 2005
Software Properties Group
32bit/64bit
32bit
32bit/64bit
64bit
For OS
Windows Vista and above
Version
2016.1
ApexSQL Restore
Brand: ApexSQL
Product Code: ApexSQLRestore
Availability: In Stock
Tags: ApexSQL Restore