Help+Manual is a documentation tool and content management system for both single and multi-author editing.
All publishing formats supported by Help+Manual are generated from the same project. This means you only have to edit your help and documentation once. Forget about the nightmare of "converting" your documentation every time you change anything.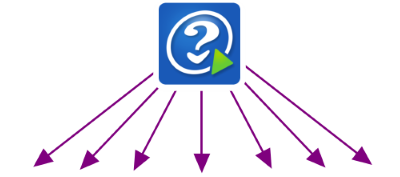 Help+Manual creates all publishing formats from a single source
However, Single Source is much more than just outputting exactly the same information to different formats. Help+Manual supports conditional and customized output features that enable you to include variant content versions for different output formats and purposes – all in the same project, no post-processing is required.
Multi-Channel Publishing
Help+Manual publishes all standard Windows help formats, from HTML Help to Webhelp to Visual Studio Help. It also generates Adobe PDF, Microsoft Word documents and ePUB e-books - the standard format supported by the Apple iPad - as well as Amazon Kindle.
Help+Manual Webhelp with website integration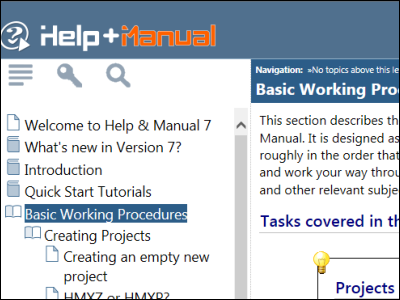 Responsive, context-sensitive Webhelp
The Webhelp publishing format includes a table of contents, keyword index and full-text search. Webhelp is context-sensitive and allows seamless integration into your website. This output format can be highly customized and supports jQuery plugins for animations of non-static content.
Windows help formats
Windows HTML Help (.chm) is the platform-specific format for all Windows applications including .NET. Help+Manual creates CHM files as well as MSHC, a special help format for integration into Microsoft VisualStudio.

Help+Manual
Brand: EC Software
Product Code: HM
Availability: In Stock